In this section you'll learn how to add new products to your MyCashflow online store, manage the already existing ones, and perform other product-related actions.
To open the product card with detailed information about the product, select the product's name from the list on the
page. You can also manage some of the product's properties here, such as its stock details.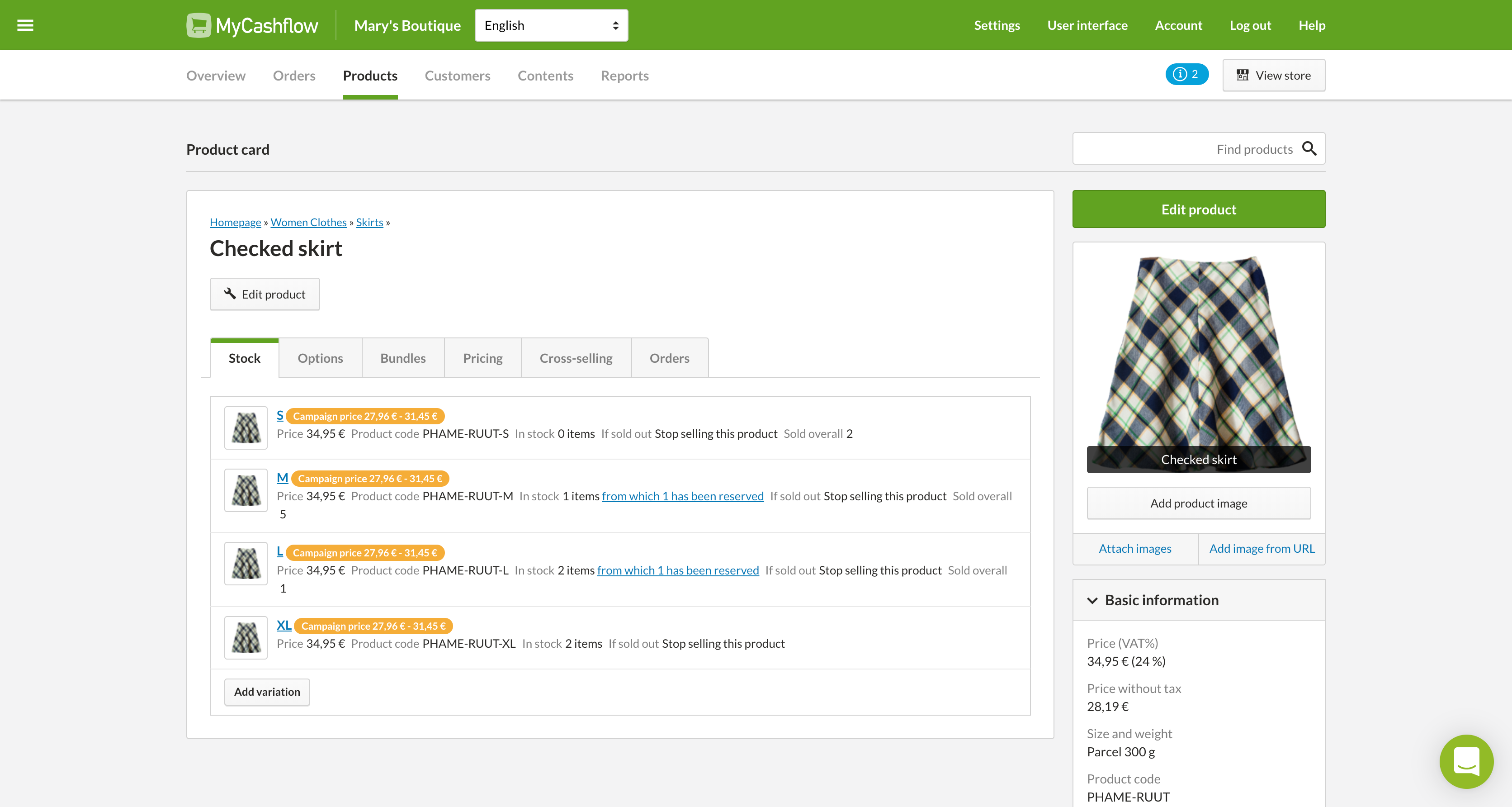 Products in your online store's customer area
In your online store products are listed in terms of, for instance, on
product category
and
brand
pages as well as on other product lists implemented in the store theme.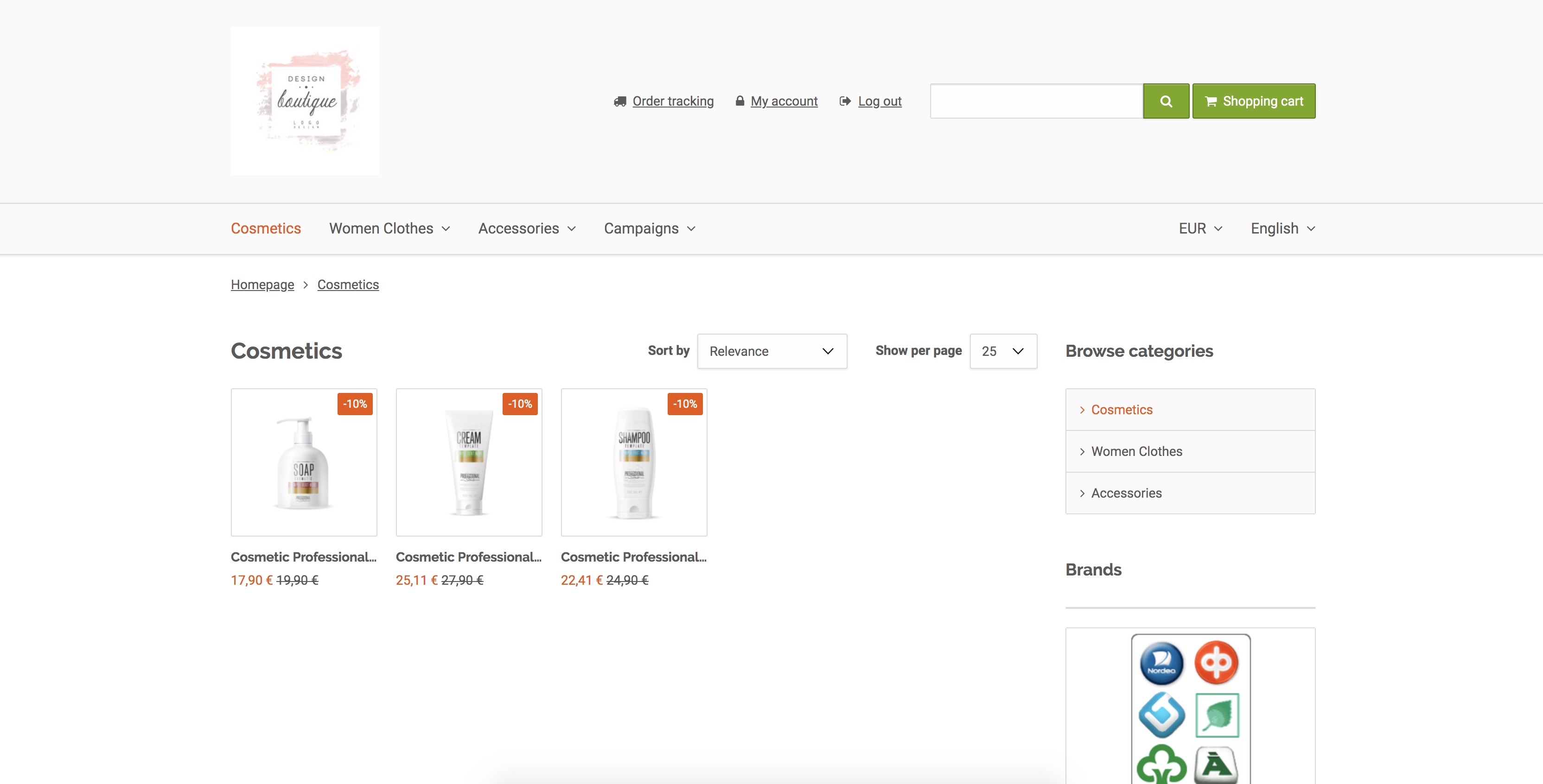 From the product list, visitors to your store can access the product's individual page with detailed information about the product.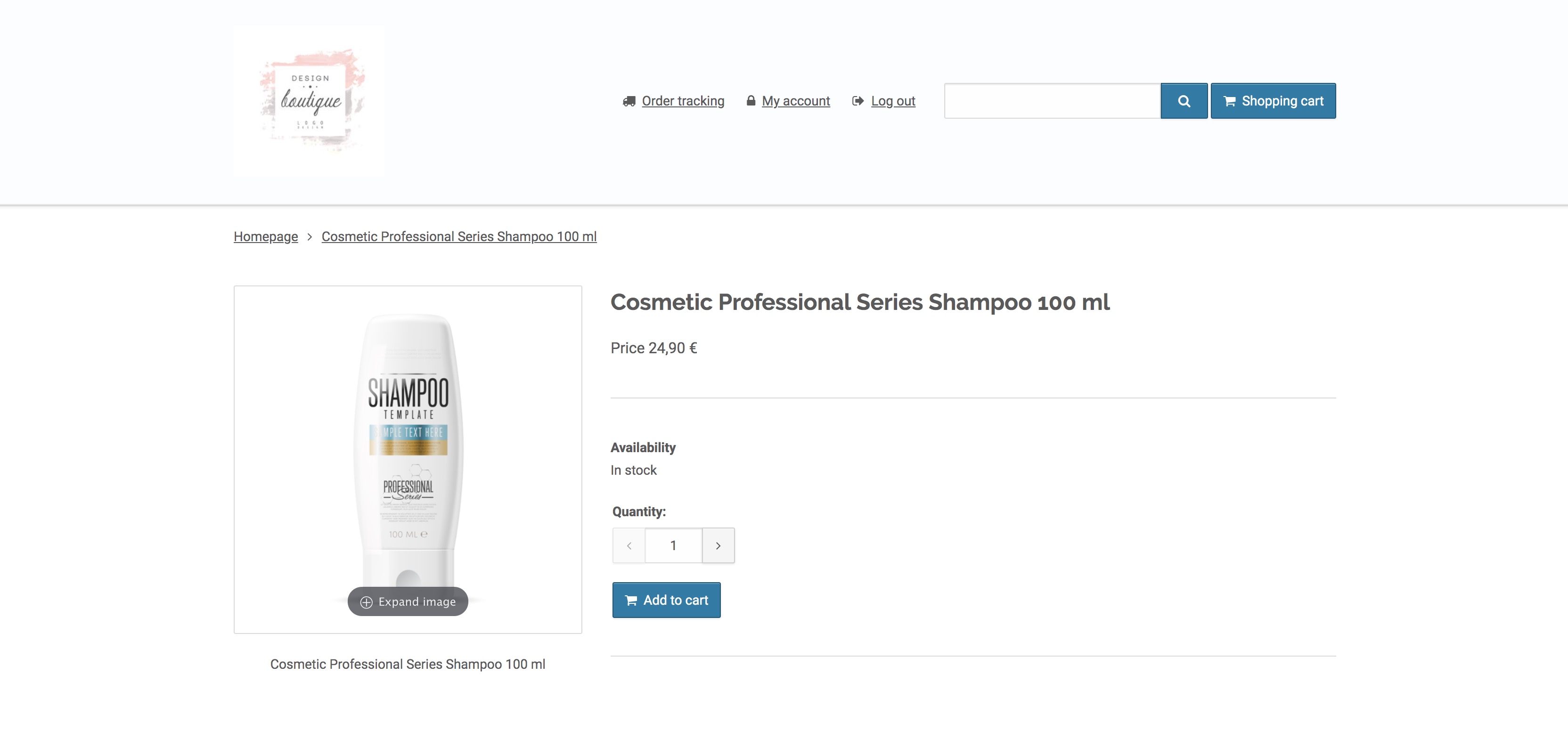 The design and properties of the product page depend on your store theme. The product page will usually contain product images and descriptions at least, as well as purchase tools for adding products to the shopping cart.
Variations, customizations, and downloads
MyCashflow enables you to create different, changeable product properties by using the following functions:
Variations: variations are used for creating different models of the same product (e.g. clothing sizes and colors). If you'd like to separately track the stock balance for each model, use variations.
Customizations: customizations are used to add different properties to the product, from which the customer can select the ones that suit them best. If you don't need to track the stock balance for products with different properties, customizations are the way to go.
Downloads: you can also add downloadable files to the product that the customer will be able to download after paying for the order.