The overview in the admin panel shows useful analytical data about your online store's sales and customers. The overview page allows you, among others, to keep track of your online store's monthly sales fluctuation without having to download any reports.
Using the overview
The overview is the first thing you'll see whenever you log in to the online store's admin panel. You can also access the overview by pressing the store's name in the admin panel or the first tab in the navigation bar.

To view the contents that interest you, select the relevant tab at the top of the overview section. You can also define the time period for which data should be displayed in the diagrams and on the lists.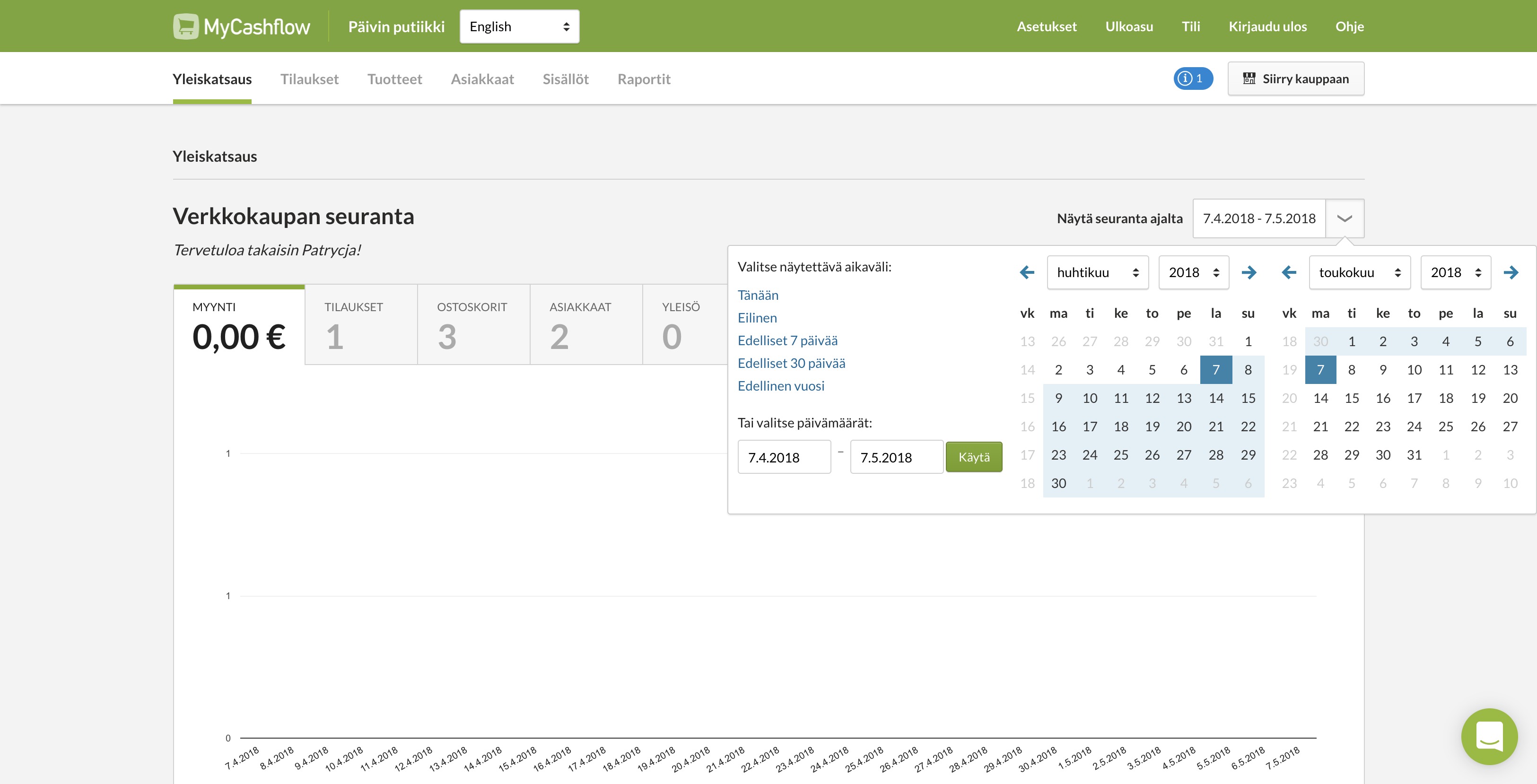 Overview's analytical tools
Below you can see what kind of information you'll find in the overview's particular tabs.
Notifications
You'll also find the admin panel's notifications on the overview page. Notifications are also displayed in the notification center in the admin panel's top menu (visible only if there are unread notifications in the center).
When you close a notification in the overview, you won't be able to open it again.