The MyCashflow reporting tools enable you to collect diverse data about your online store's products, orders and sales.
To access the reporting tools, go to the admin panel's Reports tab.
Downloading reports
From the list on the page, select the desired report.

The contents of the report can be customized freely. Learn more about customizing reports.

The reports for extensions that use external services can be found on the services' websites.

After selecting the report, you'll see its customization options.

Once you've selected the desired customizations, click .

Select the format in which you'd like to download the data.

The report can be downloaded as a file or copied manually:

The
button selects the report's complete content, making it easy to copy and paste it e.g. into spreadsheet or word processing software.
The
button downloads the report in Excel format.
The
button downloads the report in PDF format.
Report types
Here you can learn about the contents of different reports and their customization options.
Customer Register
The report prints the customers registered in your online store and their customer information. You can also print a separate report for each customer group.

Product reports
Stock Balances and Prices
,
Stock Alarms
: apply your online store's
saved product searches
to these reports.
Order reports
Orders
and
Delivered orders
: narrow down the report by using saved product searches, other order reports as well as your online store's customer groups.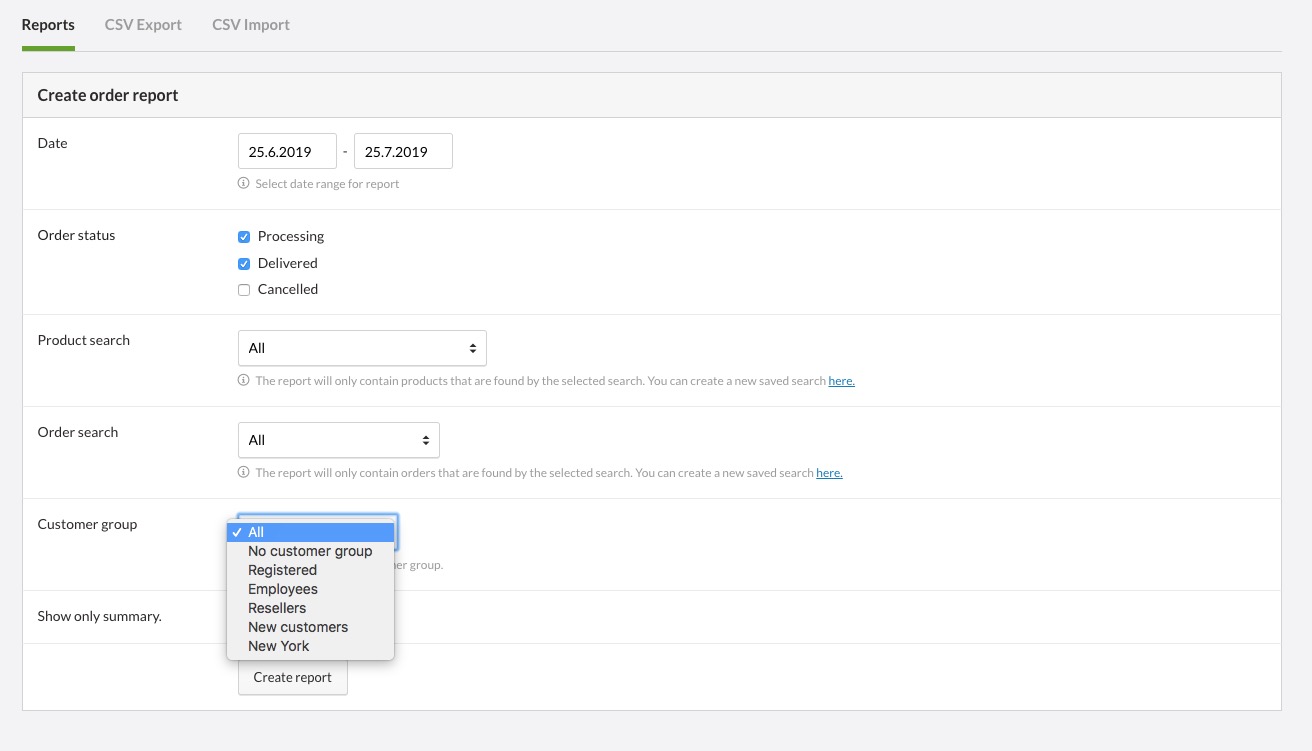 Shipping costs: the shipping costs of all orders placed in your online store, data regarding the orders as well as the VAT amount included in shipping costs.
Payments: payment transactions registered in your online store – income and expenses.
Discount coupons
: all active discount coupons in your online store. You can narrow down the report by using
saved order searches
and customer groups.