With campaigns, you can create discounts of different types in your MyCashflow online store.
Campaigns in the online store's customer area
If you've created a separate campaign page for a campaign, the campaign is going to be displayed on the campaign list. In the MyCashflow default theme, the campaign list is located in the top navigation bar.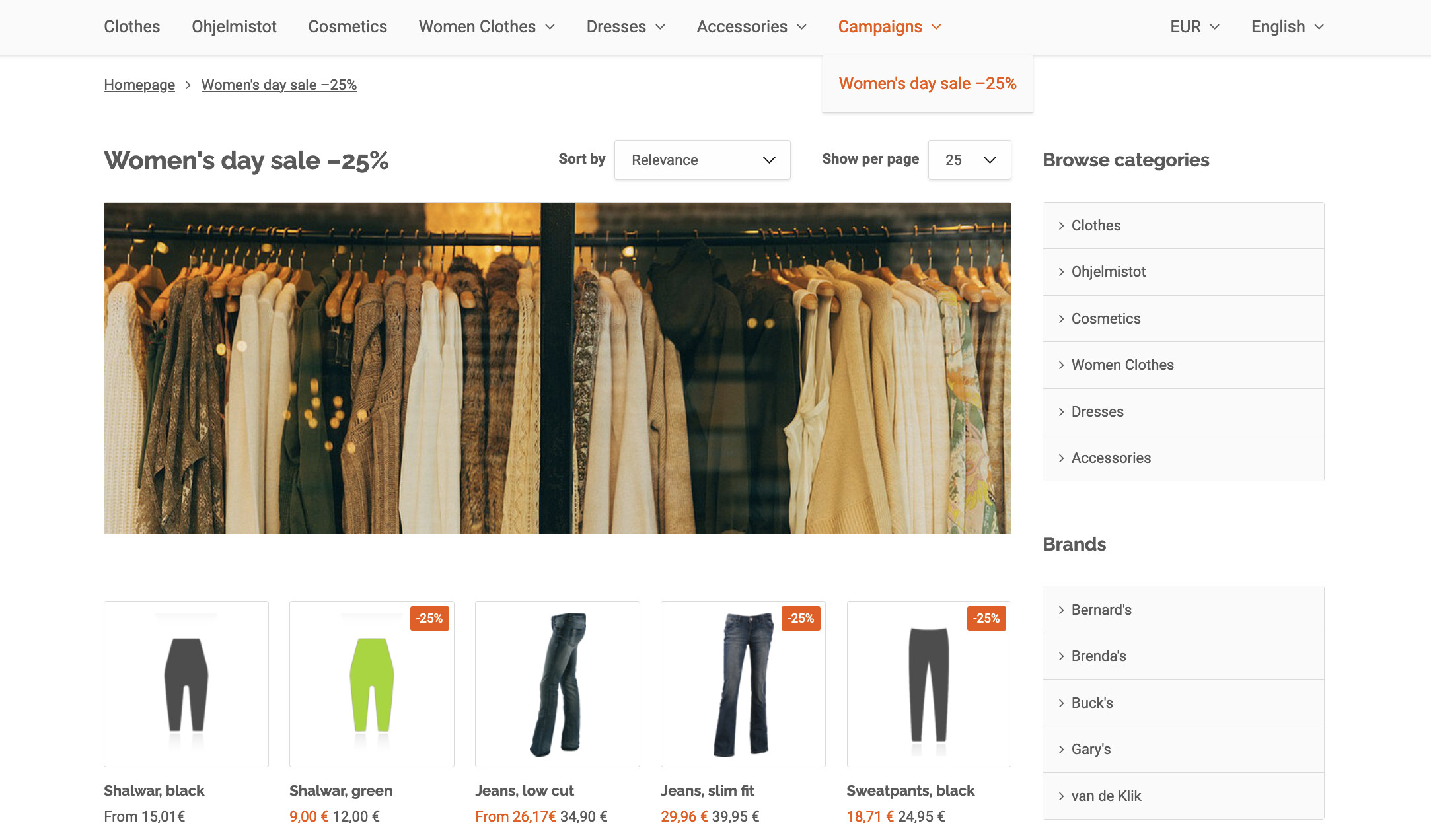 In the MyCashflow default theme, the campaign page contains the campaign products as well as information about the campaign itself.
Even if the campaign doesn't have its own campaign page, the customer will be informed about the campaign along with the products if the campaign terms are met.
When the customer orders a product at a campaign price, this information will be included in the shopping cart and at checkout. Additionally, you'll see information about the campaign on the admin panel's order page during order processing.