In MyCashflow, you can use product variations to differentiate between models, colors, or sizes of the same product. For instance, if you sell clothes, you can create separate variations for each color and size of the product.
You can create an unlimited number of variations, and doing so won't consume the product limit of your MyCashflow plan.
After you've created variations for the product, the visitors will select just one variation for purchase.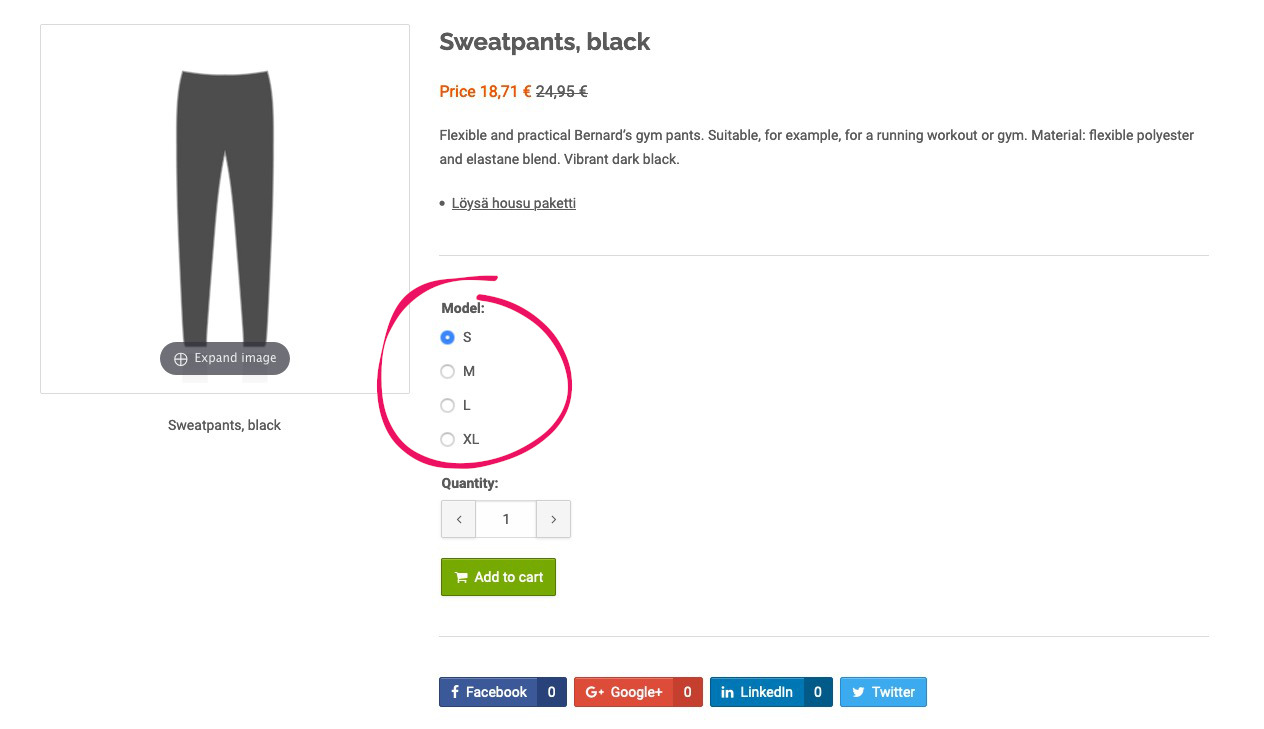 Ordering variations
Linking to variations
After you've created product variations in your online store, you can create direct links to any of them by adding the variation's ID in the format ?variation_id=8 to the product link.
When a visitor follows the link to the product page, the variation of your choice is going to be selected on the page.
You can check variations' IDs by using e.g. the CSV export.