Learn more about the functions associated with the Products page and the product card in the admin panel.
In the online store's admin panel, you can manage your store's products and the related contents on the Products page. They are:
In the main view of the Products page is a product list that, by default, displays your online store's products according to edit dates.
When you select a category from the left-side pane (a product category, brand, campaign, or supplier), the main view's list will display the products from the selected category.
In the view's upper right corner is a search field that makes it easier to find the desired product. In the filter menu next to the search field you can select the criteria that a product should meet in order to be displayed on the product list. The menu on the right enables you to select the criteria according to which the products should be sorted.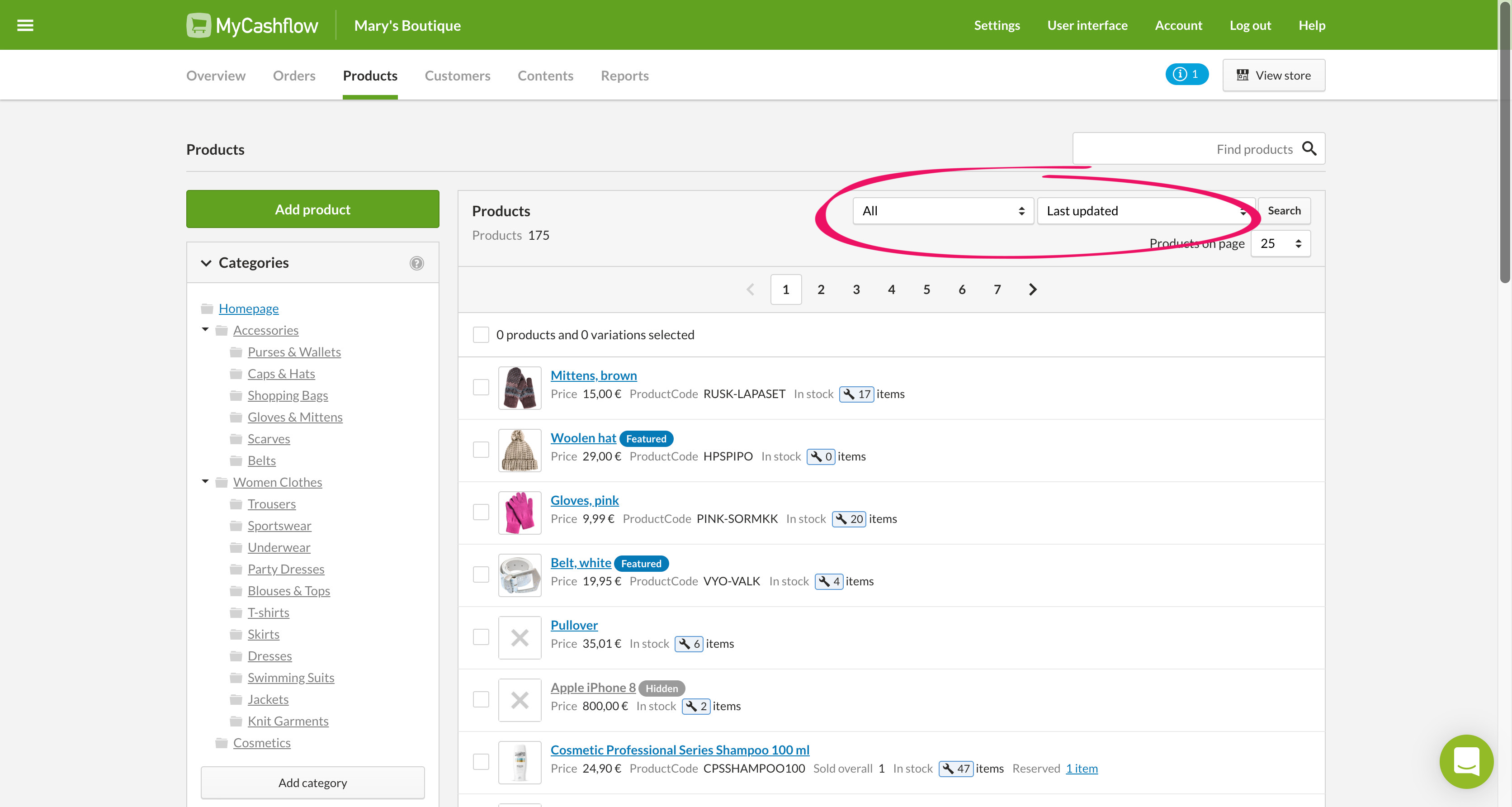 You can also save product searches to find the products from the selected category in the admin panel more easily. Saved searches can also be used when creating reports and discount codes.
Product card
When you open a product on the Products page, you'll see a product card with the most important information about the product. Here you can also manage the following information: